Last week on a run to the post office, I searched "ice cream" to see if we could grab some treats on the way home. Since I leave my map search set to "open now" and for once we were out during normal human waking hours, a new place popped up: Pennylick Ice Cream.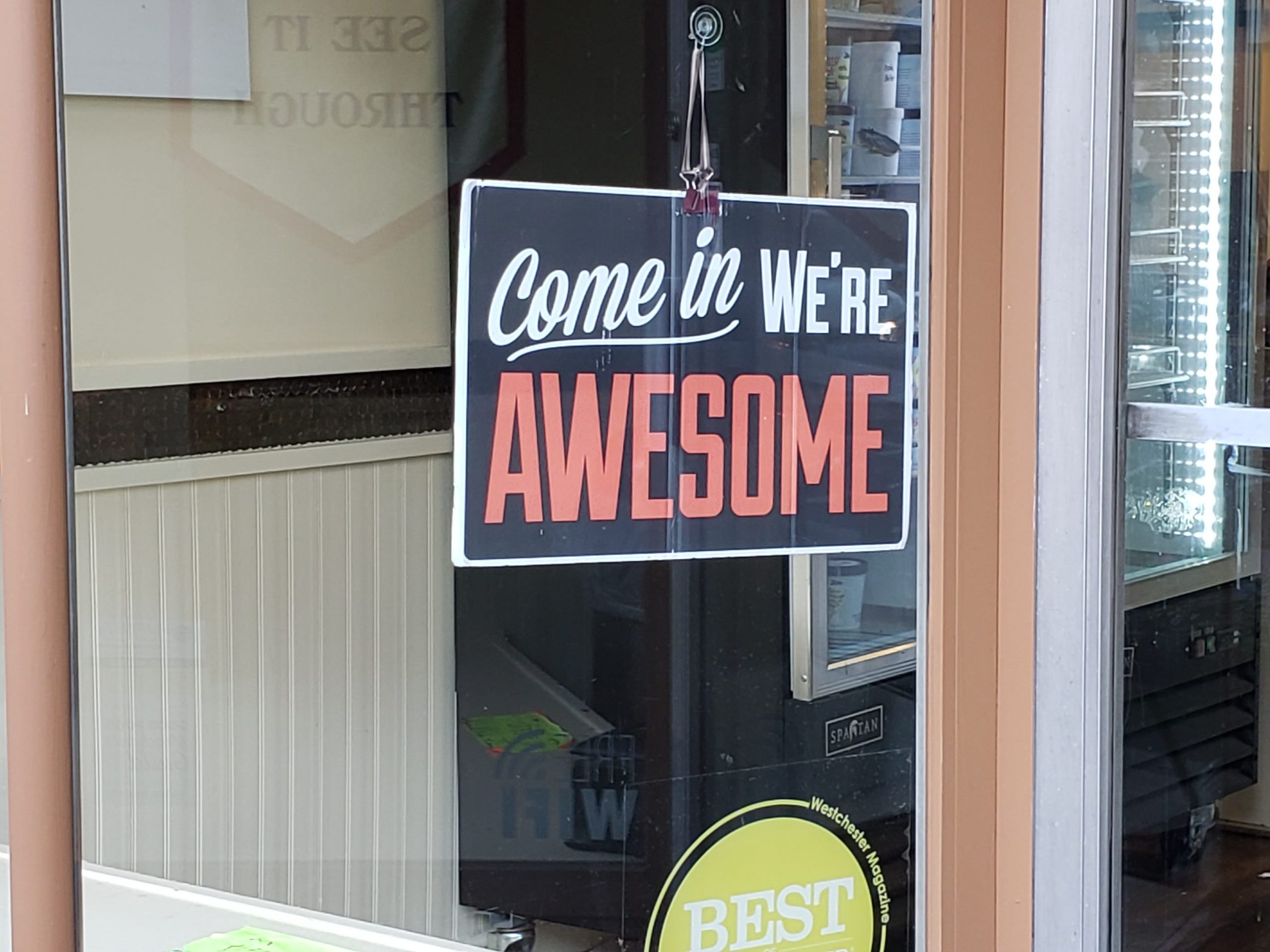 The shop itself is small, with no seating inside, but there are two benches outside to enjoy your treats if the weather is nice, or you're feeling your best polar bear self.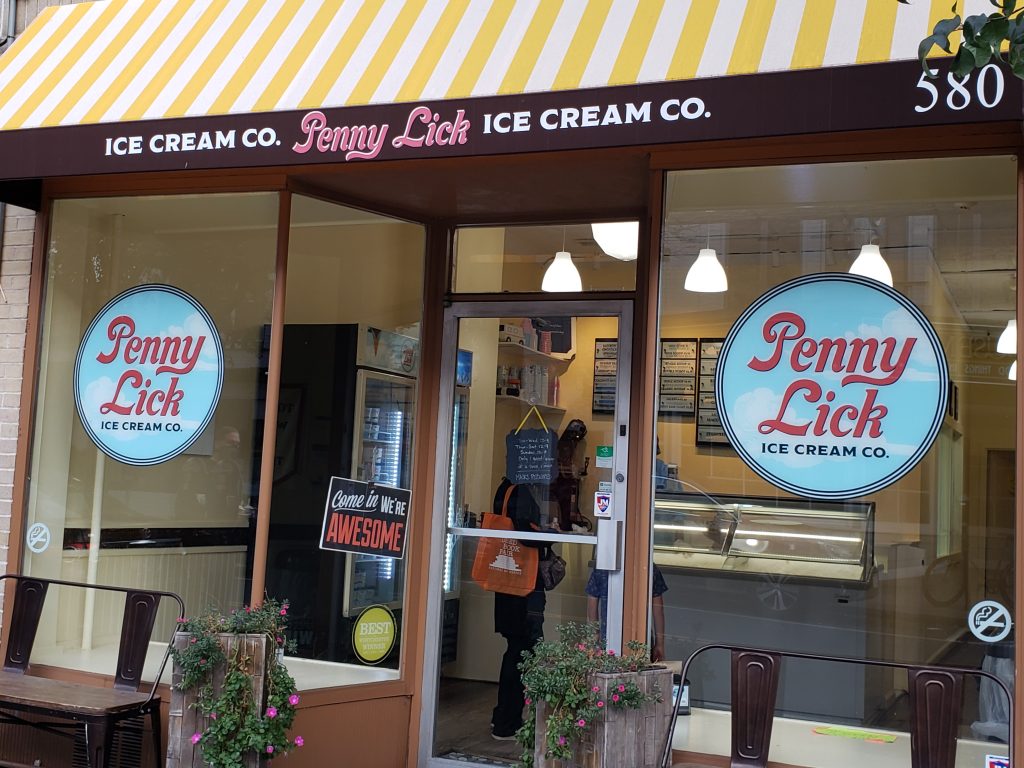 Their mission is to bring us the best, simplest ice cream flavors. Their site promises "dairy from local cows treated ethically, sustainable whole food ingredients, and no artificial flavors or colors." Which means their mint chip is NOT green! That gets an extra point in our book. Kali especially dislikes green mint ice cream. Call it a quirk? Whatever. It's not an issue here! Woooooo!
The flavors change up often as the ice cream is made in small batches so take a peek at the site before you head over! Our faves so far are Sophisticated S'mores & Aloha Coffee. A single scoop is pretty generous and will only set you back $4. There are also takeaway pints for $9 in case you're feeling generous and want to share.

Masks are required at all times. You can sample any flavors you'd like, but you do have to step outside to remove your mask. The staff was thorough in explaining this policy as they took Kali's delighted OhMyGawd as incredulity. They were friendly but firm. Which was much appreciated. Once we explained that OMG was an exclamation of happiness re: the cleanliness of this ice cream parlor, we had a nice chat about COVID safety and ServSafe practices.
Scoops in hand, we had to get far from humans to dig in! We usually head to the Old Croton Aqueduct a short drive away so we can stroll and eat to burn off a couple cals from these frozen treats.